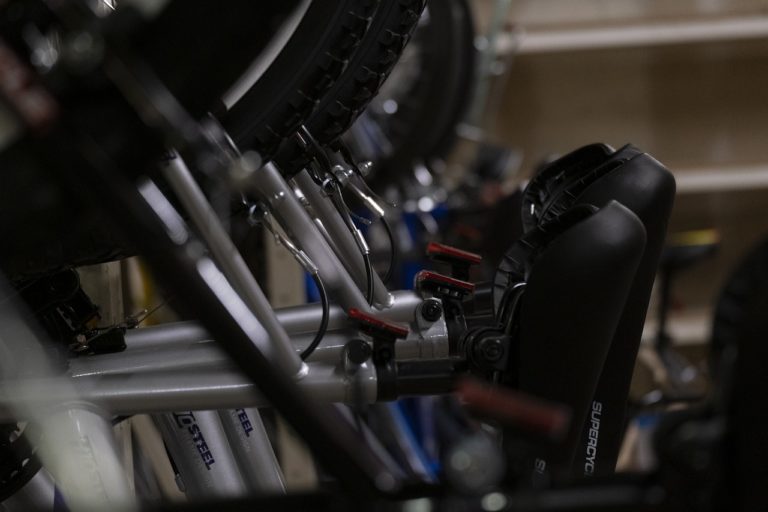 Shipping Bikes Demands Heavy-duty Boxes
Continued supply issues are extending lead times for new bikes. This is pushing up demand for second-hand bikes. With global bike shortages, no one can risk damage during shipping, so heavy-duty bike boxes are a must.
Supply Chain Challenges Affecting Bike Sales
2020 saw a boom in bike sales and demand for new bikes and bike components peaked. Social restrictions and the shift to work from home reduced the volume of traffic on the roads. Cyclists felt safer and preferred pedal power over sitting on public transport in a mask.
At the same time, the supply of cycle parts and assembled bikes fell. The pandemic caused the temporary closure of factories and reduced capacity at ports. The availability of shipping containers declined, while cost rose and a ship stuck in the Suez Canal didn't help matters.
Globally, the component shortages led to incomplete bikes and a backlog of orders*. This situation continues, with the Russian invasion of Ukraine adding further disruption to global distribution.
The Eurobike Conference focused on this challenge; how to resolve the backlog and ease supply chain issues. There are signs that some bike parts are coming back in stock and new models are being manufactured, but cyclists and cycle shops are being encouraged to focus on maintenance over sales.
Despite the current challenges, the cycle market is predicted to see 8.2% growth between 2022 and 2030. With the cost of fuel, public transport and parking all on the increase, the temptation to hop on a bike is becoming ever greater. Patience is key for anyone ordering a new bike, with lead times extending into 2023 and this is fuelling the market for second-hand bikes.
A Growing Market for Second-hand Bikes
In March, Halfords announced that they were starting to sell second-hand bikes. They join many other cycle retailers and specialist sites that have long been purchasing and/or selling pre-owned bikes. These include:
Cycle Exchange
BikeRadar
Singletrackworld
WeBuyCycle
If you are looking to buy a second-hand bike, we recommend reading this Cycling UK article. It gives advice on how to avoid purchasing stolen bikes, what to look for when assessing the condition of the bike and other helpful advice.
Heavy-duty Boxes for Shipping Bikes
Whether you are a private seller or a bike shop, shipping bikes is no mean feat. You need heavy-duty boxes that are sufficiently strong to offer full protection of parts during transportation. The durability and cushioning offered by double-walled corrugated cardboard make it the ideal packaging material for a bike box.
With bikes and parts in short supply, no one wants damage to occur during transportation. As large and irregular shaped items, standard cardboard boxes are not going to cut it. You need a specialist large, cardboard, bike box. These are designed to fit and help to ensure that bikes arrive in the same condition as when they were packed into the bicycle box.
Barton Jones Packaging supplies large bike boxes and we can also provide robust stock or custom cartons for wheels, gears and other bike parts. We offer low volume orders and a quick turnaround on all packaging orders.
Get in touch on 01462 680888 or [email protected] for further information and to discuss your requirements.
Our heavy-duty boxes are also suitable for shipping other bulky equipment including machines, audio-visual equipment and motorbike or car parts.
Cycle to Work Scheme & Cycle Routes
Returning to our theme of cycling, many employers are signed up to the Cycle to Work Scheme. This is an affordable way to help employees get bikes and cycle equipment for their daily commute. Take up for the scheme has been strong and it proves an effective way to incorporate exercise into the daily routine.
You may be interested to know that it is possible to purchase a second-hand bike through this scheme. The retailer has to be registered with the Cycle Scheme and the bike must be supplied with a 1-year warranty to qualify.
Further information on joining and what is covered is provided on the Cycle to Work Scheme website.
For those wanting to get out on their bike through the spring and summer months, Cycle Maps provides cycle-friendly routes across all parts of the UK. From local routes to the office to possibilities for cycling adventures, the maps help to avoid busy roads, making it more enjoyable to be out and about.
* https://www.omniaretail.com/blog/bicycly-industry-supply-chain-crisis-growth