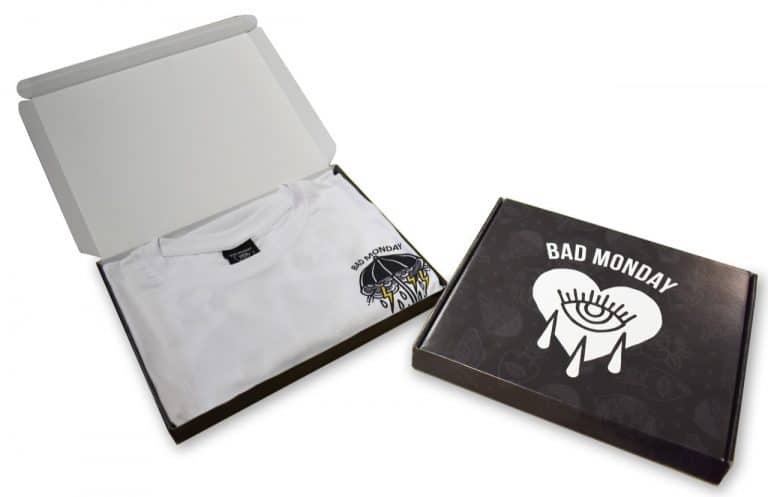 Digitally Printed E-commerce Boxes for Start-ups
The UK is a nation of online shoppers; nearly 90% of the UK population has purchased goods and services online. This move towards e-commerce shows no sign of abating, so it presents a tempting business opportunity. Have you spotted a gap in the market?
With relatively low setup costs, e-commerce offers an affordable route into retail. However, where can start-up enterprises source low run e-commerce postal boxes without paying a premium?
E-commerce Packaging for Deliveries
One of the main drivers of our preference for online shopping is convenience. Consumers expect that their order will be processed, despatched and delivered in the minimum amount of time. The only way to achieve this is through effective stock and packaging management.
As a new business, it can be challenging to maintain a good supply of products and e-commerce postal boxes. Buying in bulk is usually cheaper, yet finances and storage space are often limited. How can you get good value without filling the house with packaging? To meet the needs of our customers, Barton Jones Packaging provides a cost-effective solution; e-commerce stock boxes. We have no minimum volume for our stock boxes, so you can order small quantities; ideal for e-commerce start-ups!
Produced in standard sizes, we have these postal boxes in stock, so they are available for immediate delivery. This quick turnaround can help you get up and running, but what about personalisation?
Digitally Printed Postal Boxes
For online retailers, the packaging is one of the few direct touch-points with customers. Don't miss this marketing opportunity! Yes, the postal boxes have a functional purpose, but this can be combined with memorable branding. How can you add the wow factor?
The standard brown box is not going to help you enhance the customer unboxing experience or build brand recognition. To stand apart from the competition and engage with customers, you need branded packaging.
This is where our digital print service comes into play. As e-commerce packaging suppliers, we can apply your logo, along with graphics, imagery and font. Digital print produces a high-quality finish on brown or white cardboard, transforming stock boxes into something original.
As we offer low-volume runs, it becomes viable to also tailor the print design for seasonal promotions or distinct markets. You can theme your e-commerce postal boxes to fit with current trends or to deliver a message. As an example, we've had requests to print 'Happy Birthday', 'Get Well Soon' and 'Congratulations' on the inside of e-commerce packaging for the gift market.
Yes, that's right, we can apply digital print to both internal and external surfaces. That is plenty of space to customise your postal boxes and win favour with recipients.
Quality packaging improves the perception of both your brand and the product. It adds value and increases the likelihood of repeat purchases and social shares.
Branding doesn't mean lengthy delays before your boxes are delivered; we can still offer a quick turnaround. Your boxes are supplied flat-packed for ease of transportation and storage. Just make them up as needed.
Why Corrugated Cardboard Postal Boxes?
Corrugated cardboard is the ideal material for shipping orders, which is why it has been popular for decades. The material is strong and durable. This means that your products are protected in transit, arriving with your customer in pristine condition. This increases customer satisfaction and reduces the risk of returns. Corrugated cardboard is also lightweight, so you can avoid paying over the odds for shipping.
Another benefit of corrugated cardboard is that it is produced using a high volume of recycled fibres and can be recycled after use. Old boxes are processed and made into new boxes; a truly sustainable system.
Whilst we're on the subject of sustainability, Barton Jones Packaging can also advise on plastic-free void fillers if you require an additional layer of product protection.
So, if you are a budding entrepreneur with a great idea for an online shop, we can become your trusted e-commerce packaging supplier. If you have not ordered boxes before, we'll guide you through the process, answering questions, offering advice and helping you get the best solution for your requirements.
Find out more about standard size e-commerce boxes and custom made e-commerce packaging
---
For digitally printed postal boxes, contact UK based Barton Jones Packaging customer support team 01462 080888 or [email protected].