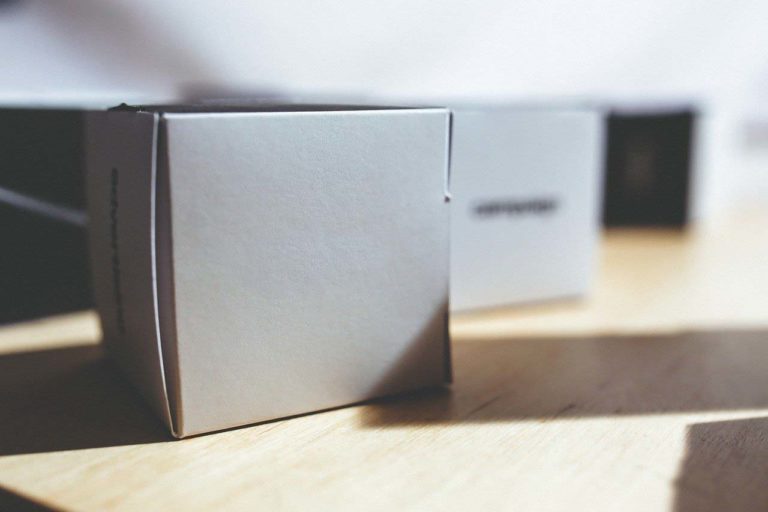 Low Volume Packaging Order – No Problem!
Buying in bulk is the most cost-effective option for supplies, yet this isn't always what you need. Not all packaging companies are interested in low Minimum Order Quantities (MOQ) so you can find they are unresponsive to your requests for a quote. We explore where small packaging orders can fit the bill and how we can assist.
Where Can you Place a Small Order for Branded Boxes Without Paying a Premium? The answer is simple, give us a call on 01462 680888!
We keep a wide range of standard-sized boxes in stock at the Barton Jones Offices in Letchworth Garden City. These stock boxes are available in a wide range of designs and dimensions, so you can find the best fit for your products. There is no minimum order and we can despatch plain boxes on the same day as you call.
If you are looking for something more than a plain brown or white box, it's not a problem. Our standard postal boxes can also be printed with your branding, graphics and text. Our specialist digital printer provides high-quality, full-colour printing at speed. It requires no tooling set-up and enables us to create professionally printed packaging for you, at an affordable price.
Who Orders Low Volume Packaging?
We get a lot of MOQ enquiries from start-up businesses and individuals running side hustles. With over 24,000 new e-commerce companies launching in the UK during 2021*, we are no strangers to helping new enterprises with their packaging requirements.
They haven't the cash flow or storage space for a bulk packaging order and need a small run to kickstart their enterprise. Occasionally, there is no business, just an idea. Customers are looking to package a prototype, so they can pitch the product and packaging to potential investors.
Established companies also need low-volume packaging. This can be for product launches, exhibition stands, point of sale displays and promotions. The design might be a seasonal twist on the usual branding or support for a topical campaign.
To celebrate a business milestone, some brands collaborate with designers or run a customer competition to design special edition packaging. A PR exercise like this demands small volume packaging to retain exclusivity and desirability.
Not all businesses produce goods on mass. Some create one-off pieces or small volume ranges for niche markets. If each item is distinct, a bulk packaging order isn't practical. From sculptors and furniture designers to companies making bespoke equipment or industrial parts, MOQ packaging fits the bill.
Finally, personalisation has become a powerful marketing tool, especially for gift ranges. This applies to the packaging, as well as the product. Small volume orders provide a means of customising packaging for specific customer events, celebrations and interests.
What do I Need to Know Before Placing a MOQ order?
Firstly, if you are just starting out, we can answer your questions and advise on packaging solutions. Our team listen to your requirements and advise on the best options. If you require printed boxes but haven't got experience in graphic design for print, we offer an artwork service to help you achieve the desired results.
We can print on both sides of the cardboard, so a standard box can be completely personalised with internal and external designs. Utilising this space is a great way to engage with the customer, provide useful information and generate a positive association with your brand.
Please note that packaging dimensions are calculated on internal dimensions, so the finished box will be larger.
If required, we also supply paper-based void fillers and paper tape, so we can meet all of your packaging requirements will just one call. Our cardboard packaging and paper-based accessories are fully recyclable.
Why not contact us today on 01462 680888 or [email protected] for low volume, high-quality packaging at speed. You could be creating promotional displays or dispatching your e-commerce goods in a matter of days! or GET A QUOTE
* https://www.chargedretail.co.uk/2022/03/29/over-24k-ecommerce-businesses-were-started-in-the-uk-in-2021/