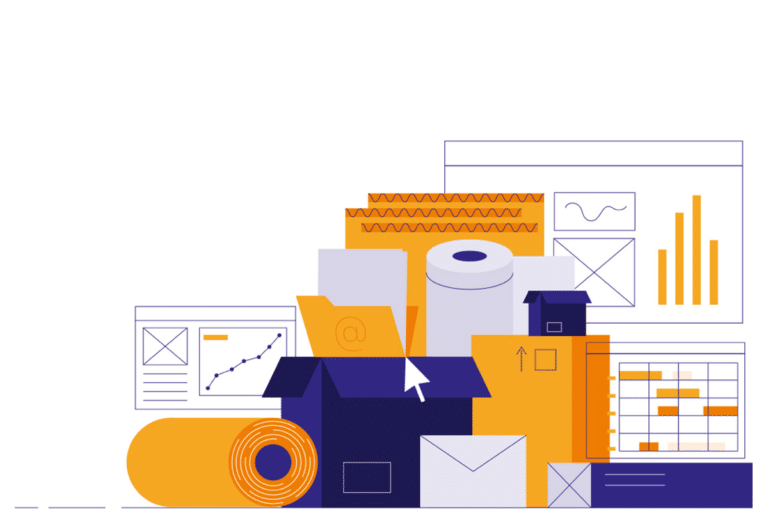 Packaging Software Driving Efficiency
We are pleased to announce our investment in new software, to support efficiency as we scale up operations.
The demand for e-commerce cardboard packaging continues to rise, and as a specialist packaging provider, we are focused on fulfilling current and future customer requirements. Business growth depends on increasing efficiency across operations and providing the best service for customers, which led us to invest in Abaca Packaging 3000.
Packaging Industry Software Solution
Abaca Packaging 3000 is a purpose-built software solution developed by a team with decades of experience in the packaging industry. We were keen to see if it could meet our requirements and could immediately identify the advantages of a system tailored for packaging suppliers. It offers us the tools we need for sustained process improvement, enhanced customer service and growth.
This was a significant investment for a small packaging company like Barton Jones, but Abaca is the most respected name in our industry for software solutions. Their continual development and investment in the future of the software were essential to us, along with the support provided by their team.
How will this Investment Benefit, our Customers?
We pride ourselves on customer satisfaction and have built trusted relationships with many. We know that they want a responsive service and a quick turnaround. From initial enquiries and accurate quotes to progress updates and on-time delivery, they rely on us to maintain their packaging supplies.
The Abaca system provides us with complete control of our operations, ensuring we can scale up our business without compromising customer service.
Now that the software has been installed:
We have intelligent EDI links to our suppliers, which allow us to create Purchase orders, receipt deliveries and receive invoices seamlessly,
Our stock control is now fully barcoded, along with our manufacturing process, so batching production runs together and is fully traceable,
Our sales team can return accurate quotes and lead times at speed. Drawing on the latest data, they can confidently offer the most competitive prices to our customers,
We can provide customers with access to an online portal to get status updates at any time of night or day. They can check their current stock situation, historical ordering, and progress on deliveries on the portal. In addition, they can view documents, including their PODs and invoices, and can even place new orders.
We are confident that this will deliver a seamless and positive customer experience as we grow.
Software Supporting Efficiency & Packaging Industry Compliance
The software also aids internal process efficiency and production schedules. As an example, our team can easily generate reports, so we have a real-time overview of stock and distribution at our fingertips. This aids inventory management and replenishment and provides insight that informs our business decisions.
Connectivity Across all Departments and Processes
By automatically collecting and collating accurate data, the system also supports our requirement to comply with industry regulations, including our annual packaging waste report. With sustainability a priority, this is a valuable resource.
It is early days, so our team still realises the software's potential; however, we already see the benefits of connectivity across all departments and processes.