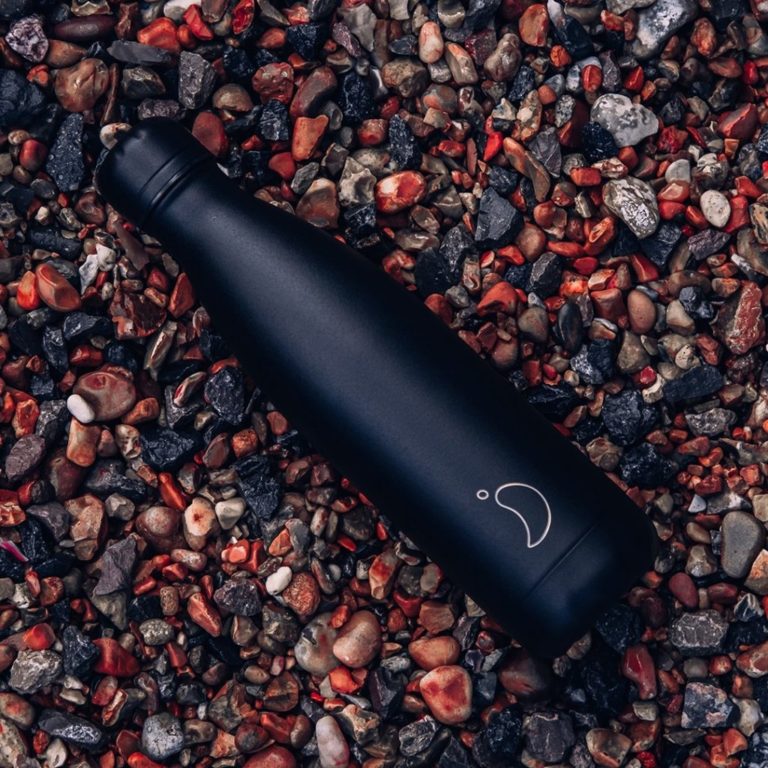 After a long standing relationship with Chillys fulfilment company we were asked to review their Packing processes. At the time Chillys were using a recycled polythene mailer with a manually inserted corrugated pad to send out all of their goods. The corrugated pad was inserted to stop the round bottles rolling off the conveyors in the distribution centres. This packing process was not only time consuming it also did not convey the right message or offer the adequate levels of protection to deliver the bottle to the end user in pristine condition.
Our aim was to design a simple and quick to pack Ecommerce box which also delivered on Chillys mission of being environmentally friendly.
We designed a box which both suited Chillys but drastically improved speed of packing for the fulfilment centre. The box is made from 100% recycled material as well as being 100% recyclable meaning it ticks all the boxes for Chillys. We added a simple water based 1 colour flexographic print to the inside of the box creating that valued opening experience for the customer. Chillys message is clearly portrayed within the box while highlighting the green credentials.
We later introduced a multi pack box to cater for larger orders. Chillys have seen rapid growth while maintaining every aspect of their mission to remain environmentally friendly with their fantastic range of reusable bottles.