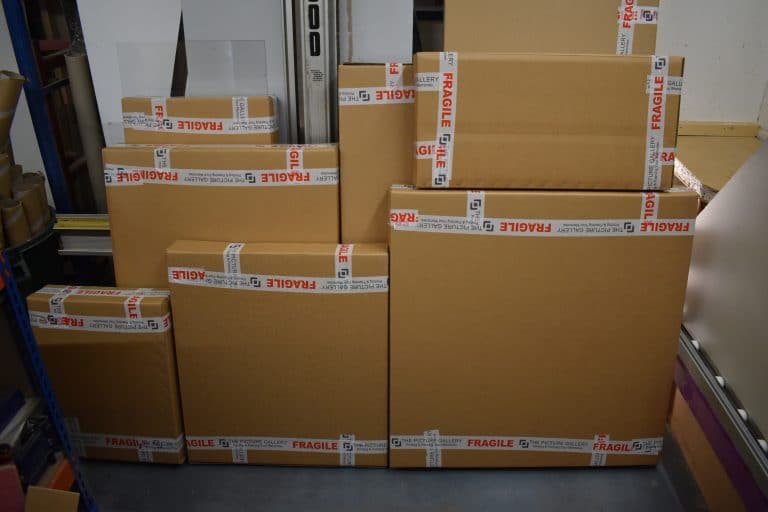 Keeping shipping costs to a minimum means that many businesses are on the lookout for cheap cardboard boxes. Where can you buy low-cost packaging in the UK?
How to Keep E-commerce Shipping Costs Down
High delivery charges are one of the most common reasons for cart abandonment in online shops. Time has been spent browsing and selecting items and there has been an intention to purchase, however, the shipping cost has prevented a warm lead from becoming a customer.
No online retailer wants to lose business, however, there are costs associated with packing and sending goods, so how can these be kept to a minimum?
Order Low-cost Stock Boxes
The first option is to look for low-cost packaging. The best prices used to be offered from mass-producing factories in China, but that is no longer the case. UK packaging suppliers are now on par and offer a far quicker turnaround on orders. The best prices are offered on stock boxes; these are standard-sized cardboard boxes which are widely used for shipping goods. Typically single walled, double walled options are available for heavier or fragile items.
As a stock box supplier, Barton Jones Packaging holds this standard packaging in its warehouse. This means that when orders are placed, the cardboard boxes are ready to be despatched the same or the next day. This responsive service has helped many companies out of a packaging dilemma!
Our off-the-shelf stock boxes range in size from 5x5x5" to 46.5x31x26.5". We accept small or large orders, so we can supply a couple of boxes for your side hustle or a bulk order for a thriving e-commerce business.
Your business may be happy to use plain brown or white shipping boxes, however, stock boxes can also be printed with branding, handling instructions and more. This does add a little to the unit price, however, it is surprisingly good value to customise packaging. It can also be cheaper than printing additional inserts with assembly instructions, serving suggestions or the company story.
Another option for customising is adding printed tape to the box. Barton Jones Packaging can supply packaging tapes (plain or printed options) and other related items to aid your fulfilment process.
Why not get in touch on 01462 680888 to discuss your packaging requirements?
Consider the Packaging Sizes Before Ordering
Before ordering packaging, it is worthwhile comparing courier services and checking the pricing categories of the shortlist. A centimetre smaller can be all it takes to move your parcels into a lower price bracket and cut the postage cost. If the business handles a high volume of orders, the savings can soon mount up.
Also, find the best-fit boxes for your products. This will reduce or remove the need to pay out for additional void fillers or cover the cost of a larger than necessary package. Having said this, it is cost-effective to ensure products are well protected. This is because the cost of processing the return of damaged goods is something that any business can do without.
TOP TIP: Another way to reduce returns and associated costs is to ensure you have good-quality images and product descriptions on your website. This helps buyers to make the right choice, so goods aren't returned because they are 'not as described'.
Offer Local Collection & Return Services
Many of your customers may be locally based. By offering the option of a local collection service, you could save lots of orders from being handled by couriers. Some customers may be willing to collect as it means they can pick up goods on the same day or save themselves shipping fees. A free local return service can also be appreciated by customers.
Low-cost Packaging to Keep Shipping Costs Down
So, to minimise shipping costs for your business and your customers, order suitable-sized stock cardboard boxes, research courier charges and consider local collection services.
For further advice on packaging materials, please contact Barton Jones Packaging on 01462 680888. Our helpful team have a reputation for offering advice and great customer service.